Sun Spots and Hyperpigmentation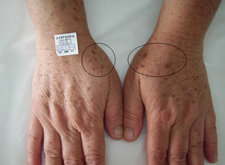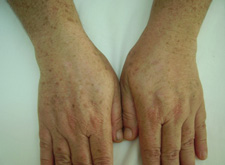 Hyperpigmentation or dark spots/markings on the skin is a very common problem. Most pigment changes in the skin are due to either prolonged sun exposure or hormone changes, for example pregnancy and oral contraceptives.
At Belle Vue we can treat hyperpigmentation by using Cosmeceuticals either alone or in combination with Skin peels.
It is crucial that anyone suffering from hyperpigmentation should be fanatical about avoiding the sun, if this is not possible then a high factor sunscreen effective against both types of ultraviolet light, UVA and UVB, is essential.
Before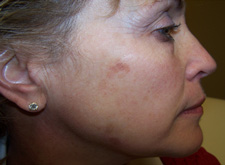 During Treatment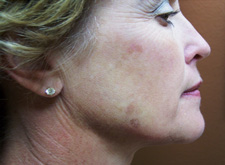 After