Crowns
A crown is an artificial restoration that fits over the remaining part of a prepared tooth, making it strong and giving it the shape of a natural tooth. A crown is sometimes known as a 'cap'. Crowns are an ideal restoration for teeth that have been broken, or have been weakened by decay or a very large filling.
A dental crown could be used for a number of other reasons, for instance:
you may have discoloured fillings and would like to improve the appearance of the tooth
you may have had a root filling which will need a crown to protect it
it may help hold a bridge or denture firmly in place.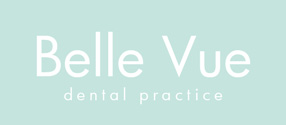 £
Benfleet, Essex
01268 759684
Belle Vue Dental Practice
I would recommend Mrs. Gardiner & her team to anyone who wanted a personal service from a friendly practice providing both cosmetic & routine treatment.
At Belle Vue I felt they listened to me and my concerns regarding dental treatment. I was a little nervous to start with but my nerves disappeared after my first visit with Mrs. Gardiner. I was welcomed into the practice, given some forms to complete while I relaxed with a coffee.
Once in the surgery Mrs. Gardiner discussed and showed me all the areas of my mouth which needed treatment. We looked together at the options which would best suit me. This was all done on the computer with step by step information on all the treatments I was considering. Mrs. Gardiner even discussed cost and financial options to help me along the way with deciding. I had several visits to complete my treatment, which included tooth whitening & two front crowns. Seeing the same dentist and team each time made it much easier to feel relaxed. I am so pleased with the investment I made with my smile. I now have the confidence to smile all the time, I look back and wish I made this decision sooner.
Thank you so much Mrs. Gardiner & team.
From Matthew - Benfleet